View or download our Private Events Guide for more information.
The winery and pavilion are available for both semi-private and exclusive rentals.
Prices vary based upon day of the week, time slots, and type of event.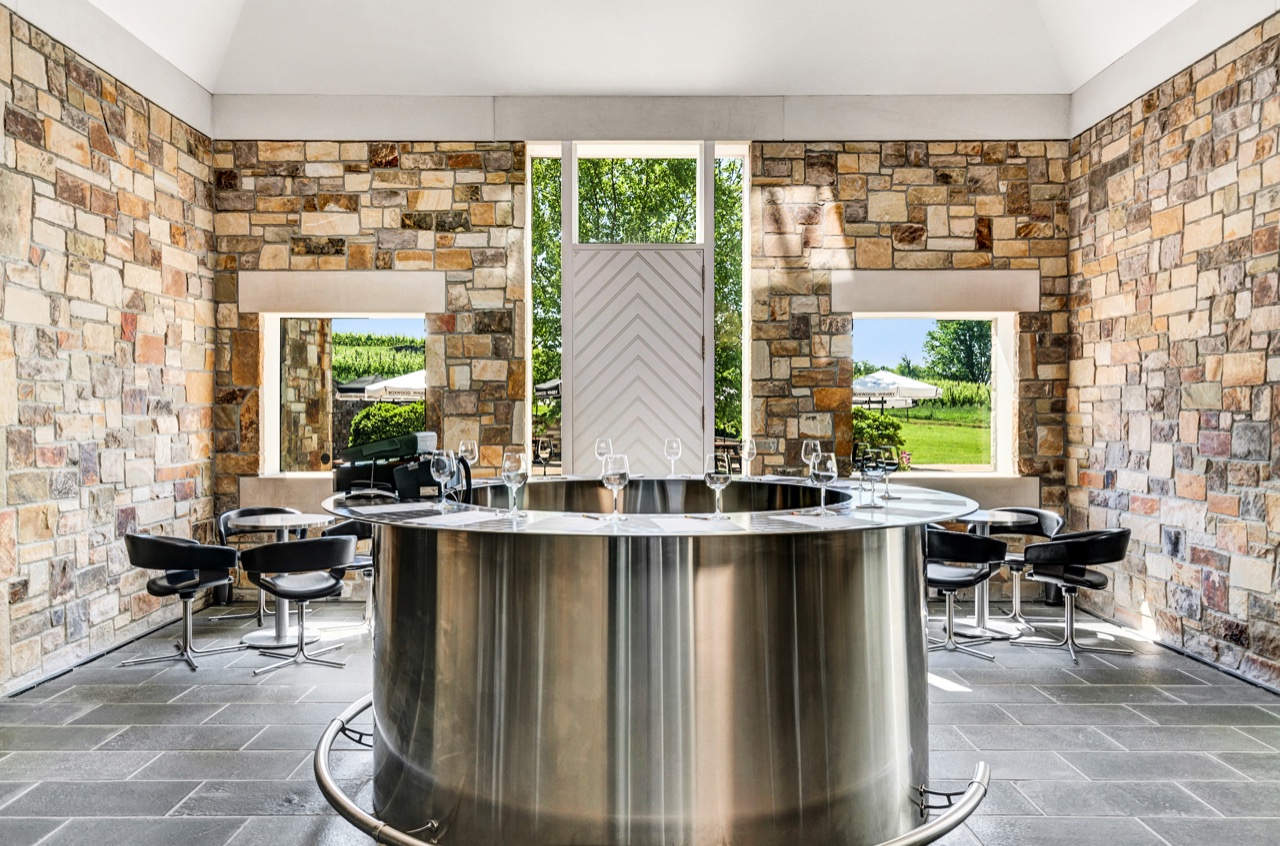 Greet your guests with a glass of wine in our Tasting Room, with its vineyard views, against the backdrop of our signature rustic fieldstone-covered walls. Look up! See inside one of our distinctive cupolas. This space accommodates about 30 people standing.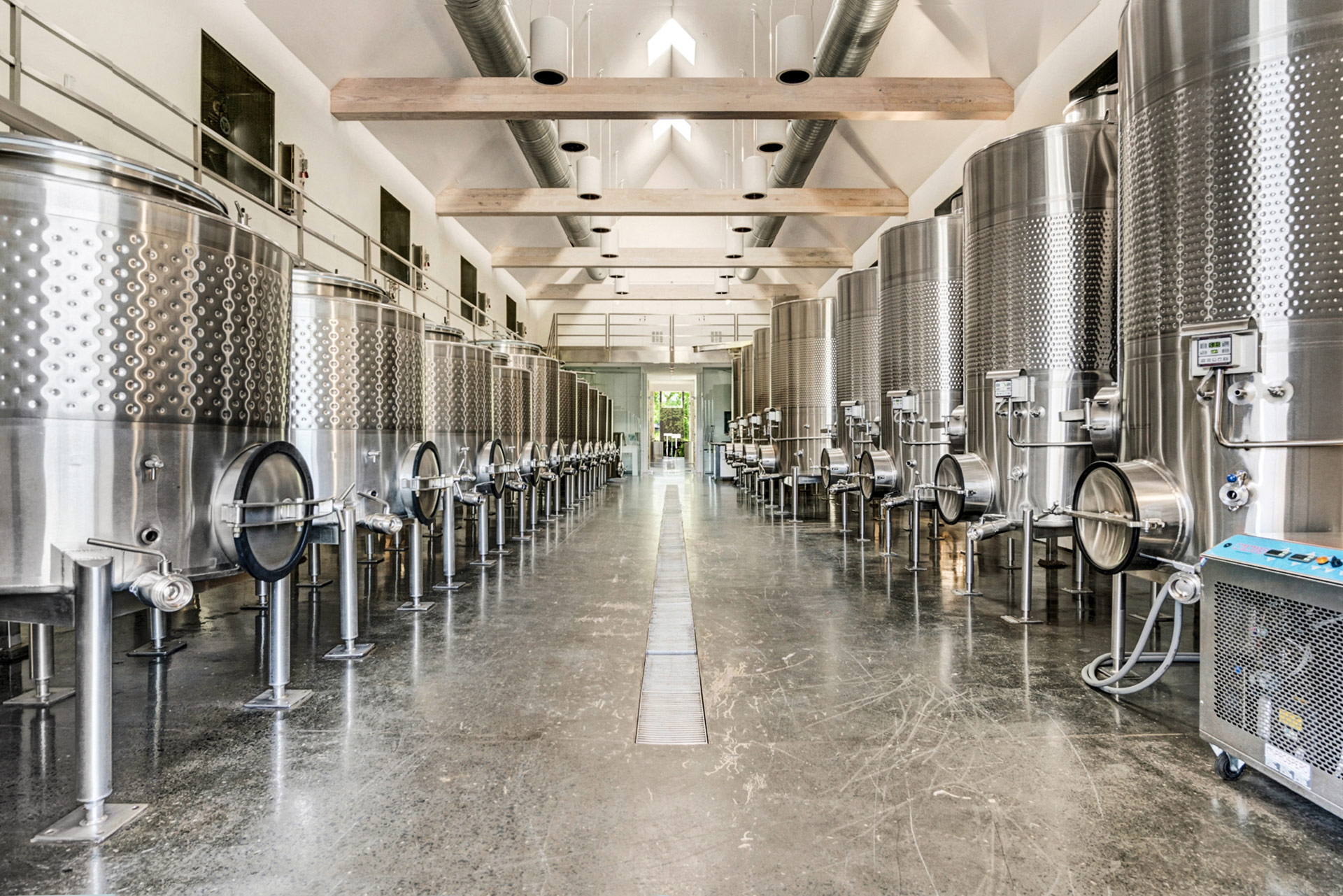 The fermentation Chai is where grape juice is transformed into wine. It is such a stunning space, you'll need minimal styling to achieve an elegant and unique atmosphere which is suitable for a variety of gatherings. It accommodates about 70 seated; or 100 standing.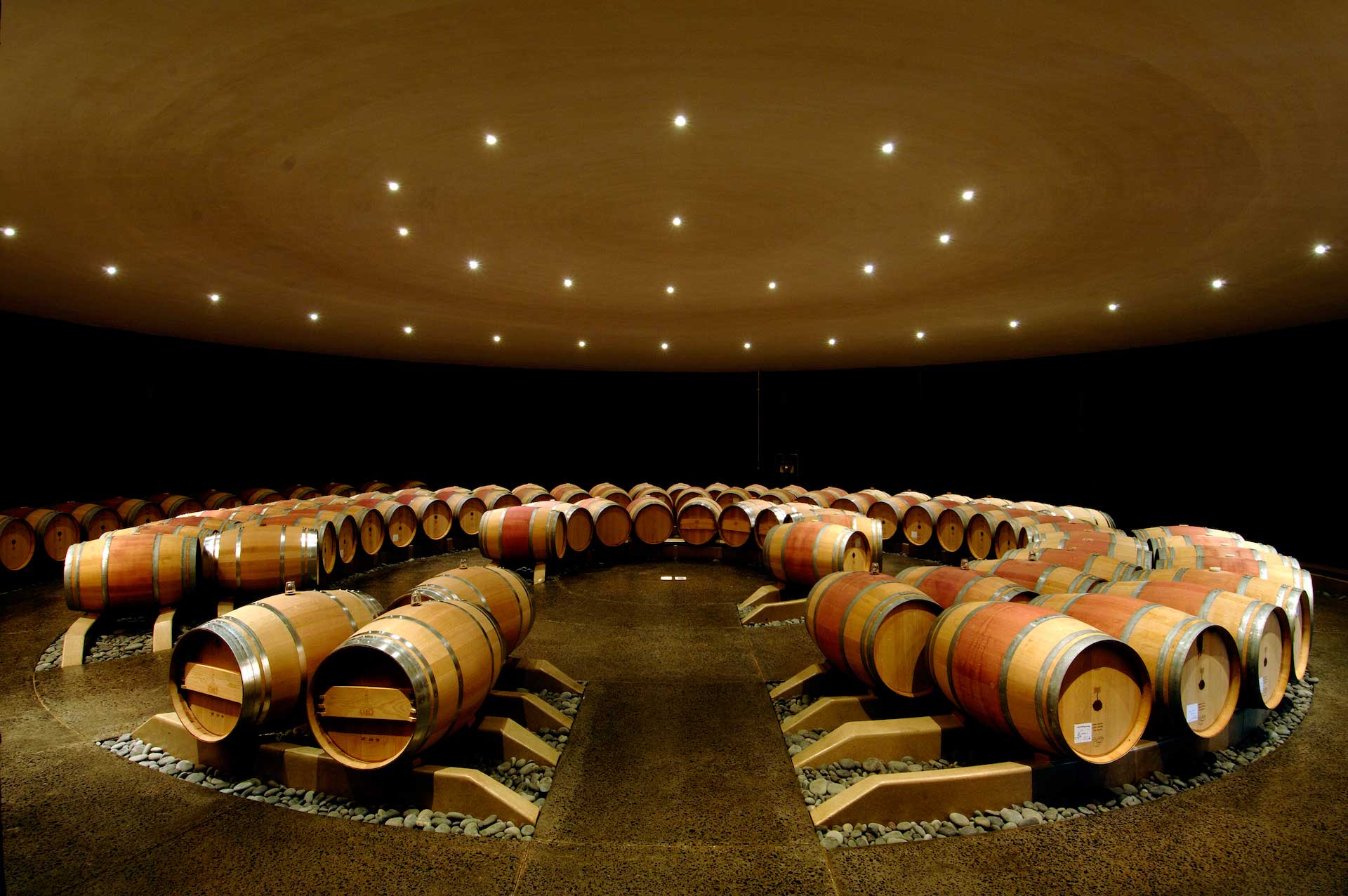 Our Cave is a round, underground structure filled with French oak barrels where élevage, or wine aging, occurs before bottling. It's a one-of-a-kind, event backdrop. Live music performance or corporate presentations are ideal in the center circle. It accommodates about 50 seated, 100 standing.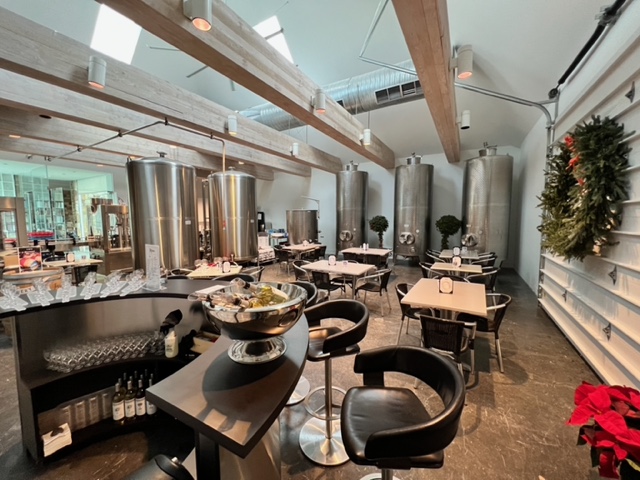 The Bottling Room is the last stage of wine production process and an amazing backdrop for your special event. The space features high ceilings with wooden beams and multiple skylights; it accommodates 40 people seated.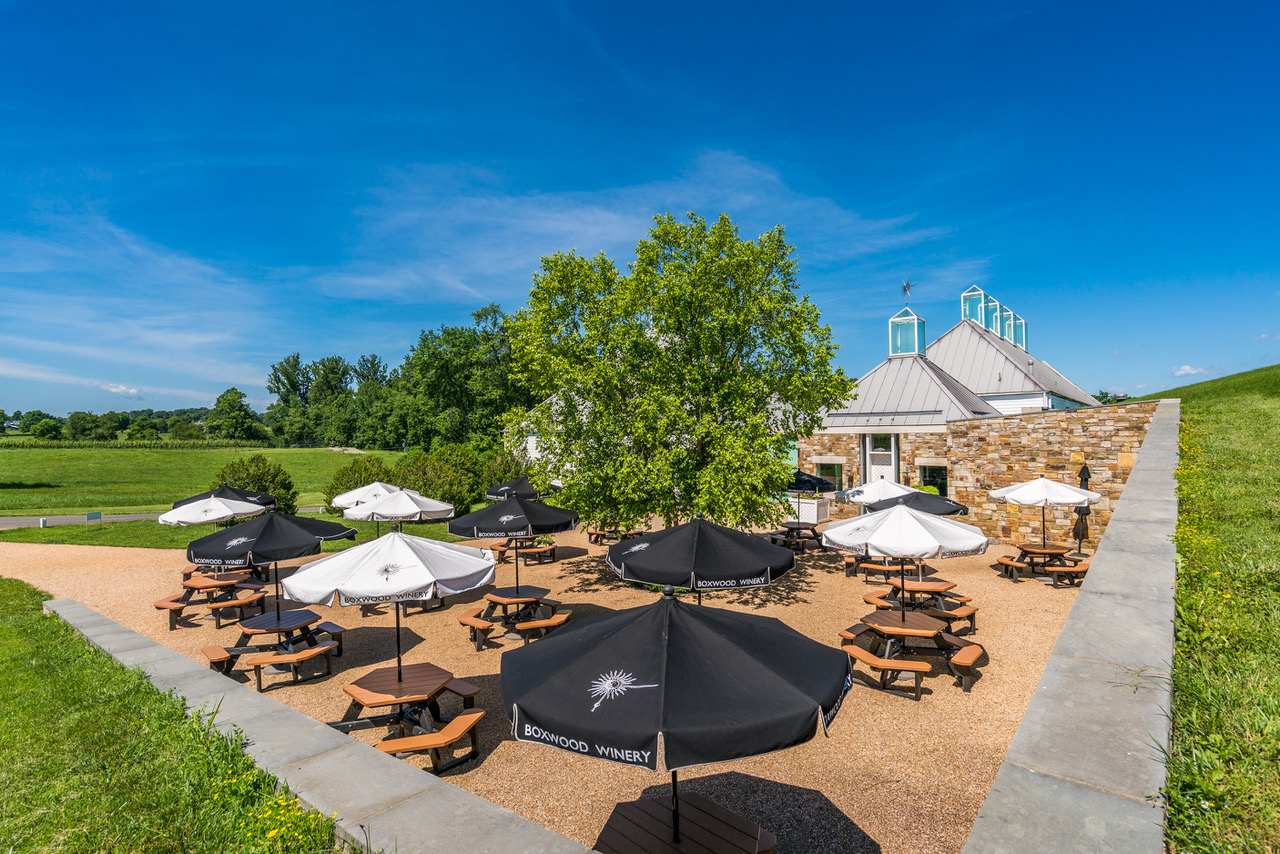 Our Courtyard is an outdoor room with 15 six-top round tables and three 10-top fire tables – all with umbrellas, surrounding the shade of our majestic River Birch tree. It has ample room for 120 people to sit and enjoy wine and dinner at sunset and, later, dance under the stars. Ideal areas for buffet tables and/or live music.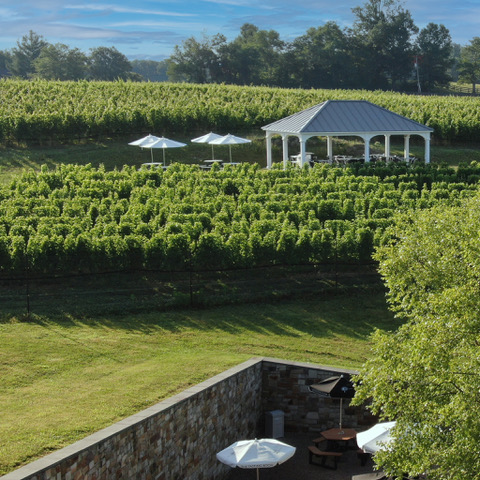 The Pavilion offers spectacular scenic and sunset views in an open-air setting, nestled among the leafy green rows of our 26.5-acre vineyard. Situated on top of a slope, there is always a beautiful breeze wafting under its shade - where there is room for about 40 seated under the structure, plus 72 people at umbrella tables in the grass.